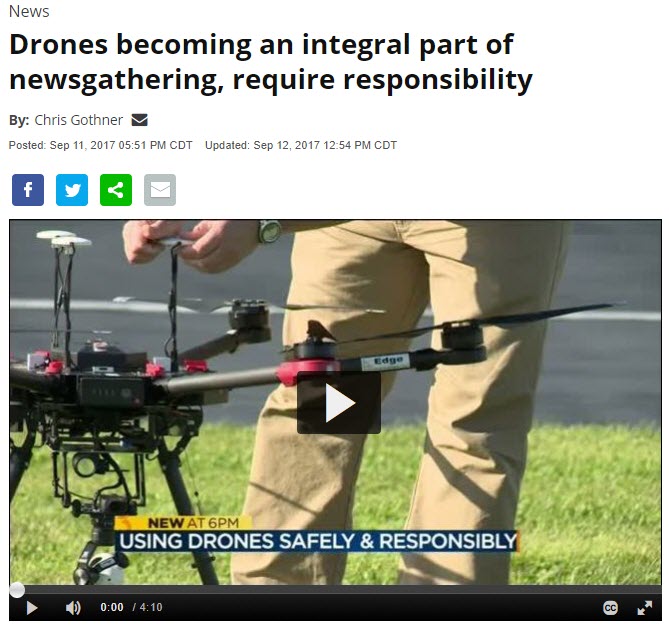 "Using Drones Safely & Responsibly"… that was the title of the news piece featured on WISC-TV Channel 3. Their News 3 team accounced the debut of "Sky3", their new drone feature "allowing you to see news from above."
The best part? Chris Gothner tapped into the knowledge of our very own Charlie Toms and our Edge UAS division. One of the things Charlie stressed was doing things the right way and making sure he operates his drones in a safe manner.
"If there is an incident and something happens, I want to show that I did everything I could to be safe," Charlie said. "It's incredibly frustrating when you see it on the front page of the paper or something that someone is using an aircraft illegally, or causing a nuisance or causing a problem. It just gives us all a bad name."
Watch this segment available on Channel3000.com in which he discusses drone safety and responsibility.